Sharing the Beautiful & Timeless Irish Spirit
Failte
Welcome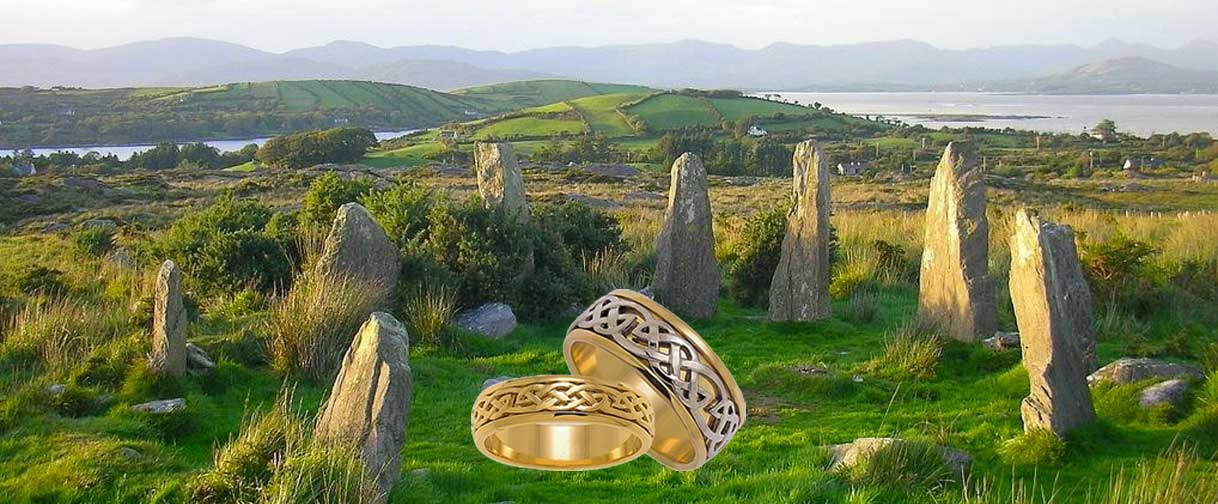 Wedding Collections


Be Engaged!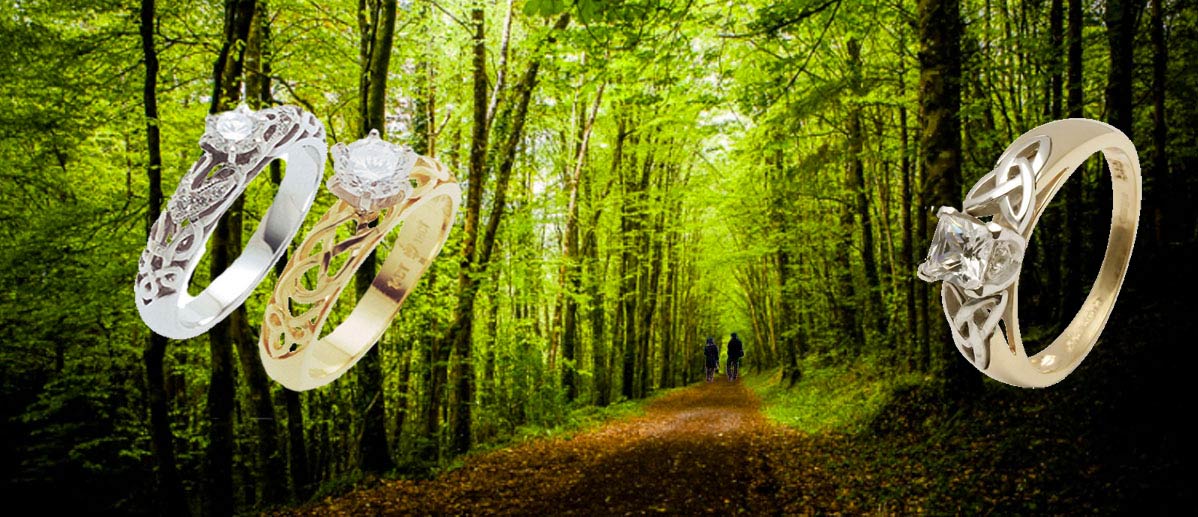 Jewelry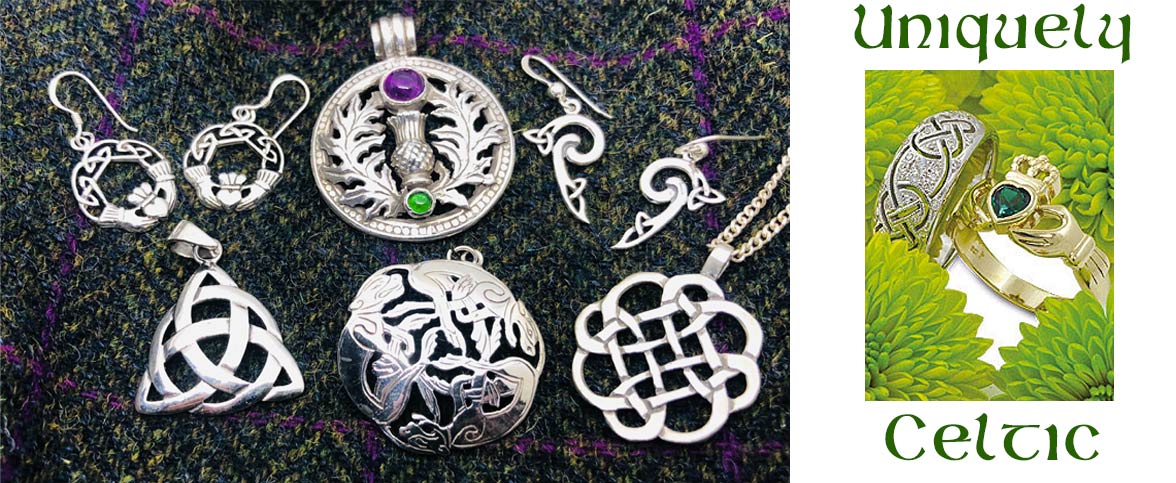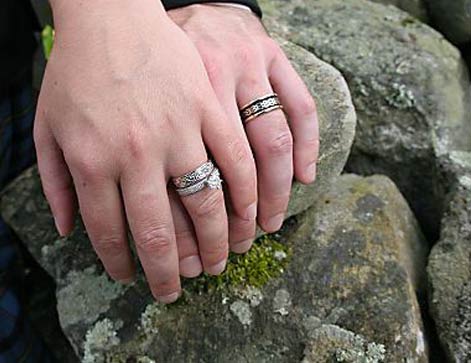 We received the rings the next day and they are beautiful! The gold knots over the white band was definitely the correct choice; very elegant. you were full of solid advice and it helped greatly. Thanks for all your help!
- Laura and Ross
Why Choose Us
For more than 25 years, owner Joe Keane and staff have been sharing their passion for Celtic culture and symbolism. Joe's stories and enthusiasm shines and that is what makes shopping at Celtic Revival a unique experience. He has guided many couples along the path of selecting the wedding rings that express their love for each other, whether for plummer or for priest! We collaborate with our customers to offer solid advice to help make the right decision. Our goal is to have completly happy and satisified customers. Joe helps his customers understand the deeper message behind each symbol, that time is infinite and always be present! Making the ring a true treasure and a reminder that love is precious! We strive for exceptional service and a hassle free return policy.
You have been great to work with with. I really appreciate that. I talked to a lot of different people and I Just want to thank you for your kindness, sincerity and honesty! I Just want to thank you
- Mike and Sarah

Our Commitment
~ Celtic Revival is dedicated to creating a real connection to our customers. Whether sharing our passion and knowledge or providing them with great gifts and service.
~ Our selection comes with 25 years of experience, craftmanship, education and quality. This has been the foundation of our business.
~ We have a personal relationship with our customers and know that you have individual needs, Once we understand your needs, we can provide.
~ We have worked with many artists who create unique pieces that you may not see elsewhere. Everyone is dedicate to the artistry of making beautiful creations and stands by the quality of their work .
~ Celtic Revival is here to serve you and if there is ever a question of exchanges or returns, there is no problem. We have been satisifing customers for over 25 years. We look forward to you becoming one too.
Thank you so much for the beautiful engagement ring. Sian loves it and so do I. The stone is exactly what we wanted, and the craftmanship is exquisite. It was my good fortune to find you on the internet - James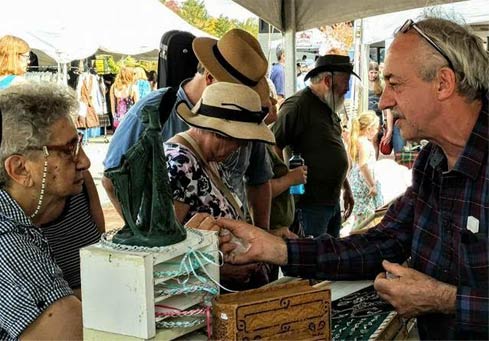 The annual gathering of the clans at NH Highland Games
I received the package yesterday and am thrilled with your service! Thank you for the quality product and for the speed with which She traveled from coast to coast! Best wishes to future success!
Irish Claddagh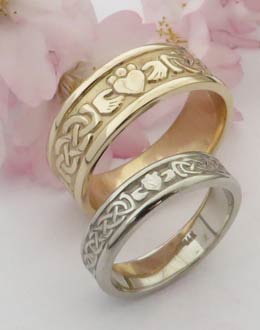 Infinity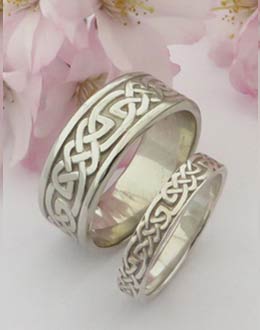 Tree of Life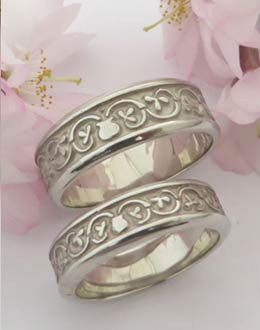 Trinity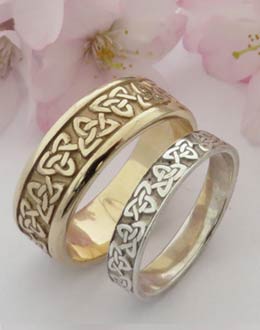 Irish Spirit Tour
Join Joe Keane and friends on a unique magical travel adventure to Mythical Ireland. This small group tour will take you on roads less traveled to visit Stone Circles, Holy Wells and ancient woodlands. Learn about Ogham, the four magical gifts of the Tutatha De Danann and the Sacred Tree culture. Discover the myths and history in song and stories as you embrace the customs that lay within Ireland's rich and sacred landscape. Join us for an experience that is richer that gold!
A magical, mystical tour to the Wild West of Ireland with Joe ! It does not get any better, folks. Kurt and I had never done a "tour", and this one, I doubt is typical. Unpredictable! Joyous! So much energy and information. The real deal. T hank you!. - Ann and Kurt Tn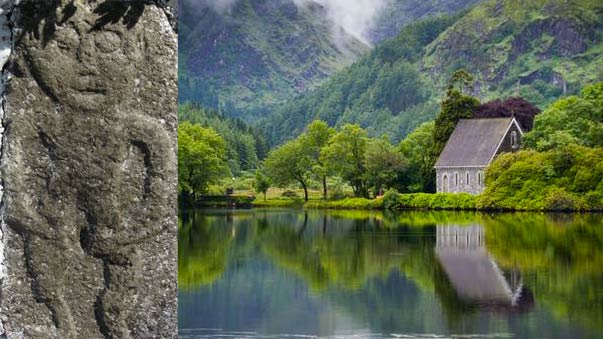 Our Story
My interests in Celtic symbols and the meaning behind them began as a boy growing up in Co. Kerry with visits to Stone Circles and ancient Dolmens. I was fascinated by what I saw at these ancient sites. This fascination has developed into a lifelong love of learning about Irish heritage and Celtic Spiritual traditions. I learned the significance of knots and how each symbol conveys a message. Emigrating to the USA in 1984 and established Celtic Revival in 1992. Our first store was in Harvard Square, Cambridge, and after some years, Celtic Revival took to the road sharing our story, partaking the finest Irish and Scottish festivals in North America. Here we were able to reach a wider audience offering exhibits including "The Passage Of Time", "Ancient Circles" and our latest exhibit, "The Wishing Tree". Over 15,000 people have tied their wishes to the Wishing Tree. It has been a fulfilling adventure working with and meeting so many delightful customers and friends that we have made over the years. A great joy has been to have families stop by to introduce their kids to us. and to share their story about when they had Celtic Revival make their wedding rings. That tells us we are doing things right!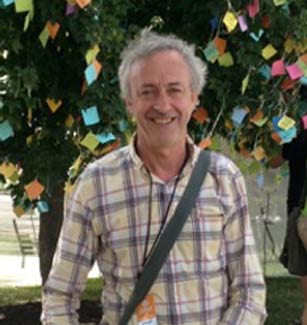 Joe at our Wishing Tree Exhibit
The Tree has over 15,000 folks wishes.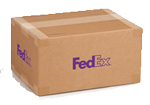 Free delivery on orders over $200.
Regular orders ship USPS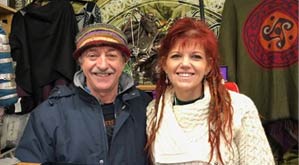 Joe and Donna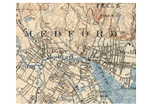 Viewing available by appointment in our Medford, MA Showroom
Helpful Information
Welcome
Buying your wedding rings is an important deision. In fact, it can be down right nerve-racking. We are down to Earth, easy to deal with people who are here to help you make the best choice. We have years of experience helping folks choose their rings and we will gladly share our advice. . We feature our own line and we work with many individual artists and represent all the Irish and Scottish companies. Our goal is complete customer satisfaction and knowing we had a small part in your special union. Your rings are a symbot of your love and will be with you long after the last crumbs of wedding cake are gone

Ring Ordering
You are welcome to order online, call or make an appointment to visit our showroom in Medford, MA. Once your order is placed, we will review your order and contact you for a phone consultation to ensure you will be completely happy with your rings. A deposit of 50% will be charged to secure the order. The remainder of the payment will be due when the rings are being shipped. Custom orders take a minimum 4-5 weeks. Rush orders are availale,on some designs We will contact you to confirm your order has shipped with the tracking number

Sizing
HAVE YOUR FINGER SIZED AT A JEWELER! This is an important purchase don't leave sizing up to chance. Custom-made rings are not covered by our standard 21-day return policy unless the goods are faulty. From our experience, a wider ring suits a longer finger and a narrower for a shorter finger. If you are looking at a wider ring, make sure you give it a little slack to go over the knuckle, as a wider ring usually would go up a 1/4 to a 1/2 size.. Have yourself sized with a 6 mm sizer. We recomend to measure twice, You want the ring snug on the finger and keep an eye on it when you go swimming in the summer time. As width goes, our guide to have a better sense of millimeters is as follows. Stack pennies together 3 pennies = 4.2mm 4 pennies = 5.8mm 5 pennies = 7.2mm 6 pennies = 8.8mm Rings are available in Pollished, Matte or Antiqued finishes.

Shipping
Free Fedex shipping on wedding ring Please use a street address, No PO boxes on your address information. Delivery requires a signature. International shipping is subject to additional charges depending on country and shipping method. Email us for specific information on international order.
Ring Return Policy
We work very hard to ensure that are customers are happy with their ring purchase. However, occasionally we understand that a ring may need to be returned for whatever reason Rings may be returned within 21 days in original condition and packaging. Rings must be insured for the full purchased price and shipped with tracking numbers. we cannot be responsible for items lost or damaged during return shipping. A restocking fee of 20% will be assessed on all returned wedding and engagement rings.
Privacy
Shopping safe and Protecting your privacy is one of our highest priorities! All orders are processed using our Secure Server, We do not share or sell your personal information with anyone.

Celtic Symbolism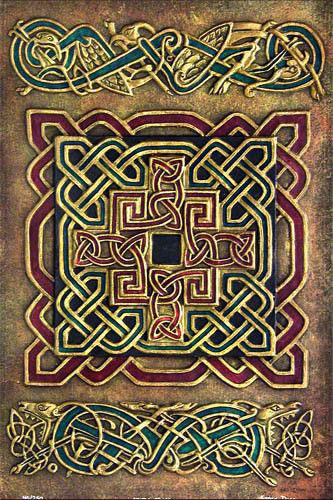 For many, this Celtic symbol represents eternity..the eternity of time, the eternity of nature, and the eternity of love.

Providing an illusion of depth to the pages on which they are inscribed, these knot work designs can be seen on Irish manuscripts and Celtic stone carvings through out the British Isles. People from many lands herald Celtic knot work as the emblem of their heritage because the people known as "Celts" lived in many areas of modern-day Europe, spanning far beyond the shores of the Emerald Isle. What most of us call "Celtic" knot work is actually derived from the exquisite designs created by Irish Christian monks who had come to the Emerald Isle in the Dark Ages to bring Christianity to the pagan Celts.

The monks who came to Ireland were influenced by the knot work styles found originally in ancient Syrian and Coptic manuscripts of the Middle East..They took the designs they derived from those lands and created a uniquely Irish art form.The flow and design of the knots tied into the psyche of the Irish as it related to their pre -Christian spiritual traditions. Celtic ideology was tied to observing time as being an infinite journey. The basis of the older Irish Spirituality was focused around the sacred tree that grew from the center of the land and time moved around it.Being centered is being present. Wise philosophy then and still rings true today.

Contrary to popular belief, these designs didn't appear until the mid-7th century when Irish monks began compiling their illuminated manuscripts of the Christian gospels. So although there are many other prehistoric Celtic symbols, Celtic knot work is the distinctively Irish contribution to those ancient Celtic designs. The Irish monks began creating the beautifully adorned illuminated manuscripts such as the Book of Armagh, the Book of Durrow, and the Book of Kells, By the 8th century, interlacing Celtic knot work had become the defining characteristic of Irish art.

To learn more, listen to Joe share his story regarding the Passage of Time/

https://www.youtube.com/watch?v=SrsWk0N_fQo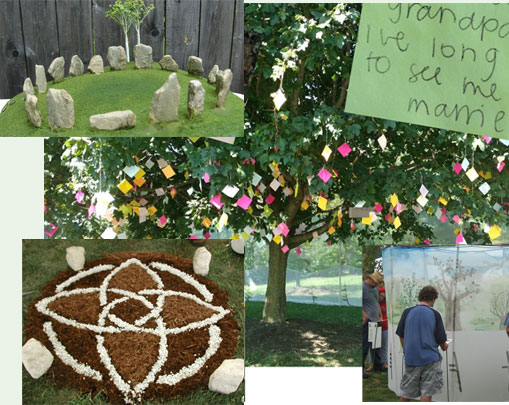 community Involvement
Over the years we have created many exhibits at some of the finest Celtic Festivals in North America. From exhibits like "The Passage of Time" a collabration with Irish artist Padraig Conway,."Ancient Circles", miniture landscapes of Ireland's ancient sites. "The Wishing Tree" A favorite at the Dublin Oh. Irish Festival The Wishing Tree , based on the clootie tree tradition, Each year.more than15,000 hopeful festivas goers tie their wishes to the tree. Sharing and educating in the community has been an important part of the journey with Celtic Revival.

This was a deepley spiritual experience for me, I was moved to tears. Thank you so much.
Christine Hartfield. Pa.

My dad and I loved this exhibit and we though it was fantastic. Well thought out and clear representation.
Rosie and Brian Oh.

Contact Joe Keane for more information on hosting an exhibit.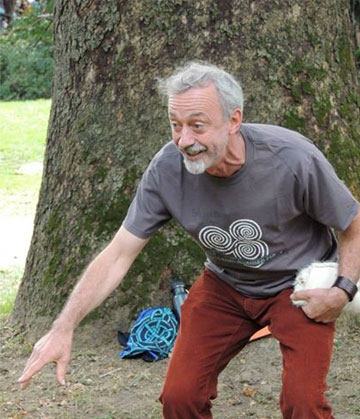 Storyteller
How could we ever be a Celtic Business without having stories to tell. Joe seems to do that quite well now and again. Here he is at the Celtic Classic in Bethlehem Pa. His passion shows as he shares some great tales and wisdom. If you would like to hear a tale or two.

Sean Seamuseen Donacha Ban and the Phooka. https://youtu.be/cHSQqBamMXA

Worth More that all the Gold in the world. https://www.youtube.com/watch?v=g0x4JHj_CoI

The Wheel of Time and understanding Infinity https://www.youtube.com/watch?v=SrsWk0N_fQo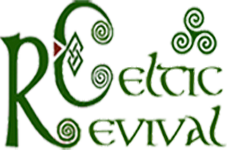 Ph. 781-395-7828
45 College Ave
Medford MA
02155-4562
top